Remote work seems to be the hot topic of 2020. Even before Covid-19 forced companies to revaluate their stance, remote work was gaining popularity with employees that wanted more flexibility.
However, there are a few things to consider for remote work. A big part of that is having the right equipment and software to keep company data secure and employees working productively.
Without the tools in place, businesses could be at risk of sensitive information being stolen and employee inefficiency. Having the best technology for remote work means staff have the ability to collaborate and communicate securely, creatively and seamlessly.  
What is remote working?
So, what is exactly is remote working? Well, it's basically a working style that allows staff to work outside of the typical working environment. That could be from home, while moving between offices or even from the local park. It could also mean that a staff member is fully remote, meaning they don't come into the office, or that they are partially remote which means they may work from home some days and the office others.  
Similar to this, is the concept of agile work and working from home, but these are slightly different.
Agile working is even more flexible than remote working. As well as working from anywhere, agile working has the flexibility of working at any time. Working from home, however, is as it sounds and more restrictive than remote working.
What is the best technology for remote work? 
In order to work remotely securely and productively, employees will need a few tools at their disposal. These remote working tools include:
Having all of these in place, even if you don't allow for remote working, will mean that your company is future-proofed for potential disasters, such as the Covid-19 pandemic.  
Mobile hardware tools
Having up to date and functioning hardware that suits an employee's role is crucial. Depending on the requirements of their role, they may need a phone, laptop or computer, monitor or webcam as well as accessories such as a mouse, keyboard and headset.  
Of course, not everyone will need all of these and you may need to consider what will work best for different departments. A graphic designer that works with software such as the Adobe suite won't necessarily need a webcam and headset, but they will need a computer with a large RAM and a monitor that has a high-resolution display. A salesperson, however, will need a phone and headset for high quality, reliable audio, but will probably only need a standard laptop that will run collaboration and communication software.  
Many offices that allow remote working have a BYOD (bring your own device) system. This means that employees use their own hardware to complete their work. This means that businesses have lower up-front hardware costs but poses a risk to the security of business data.
Virtual collaboration and communication tools
Being able to communicate and collaborate virtually not only allows teams to work more effectively but it boosts creativity and morale. One of the biggest struggles remote workers face is isolation with more than half of remote workers feeling lonely at some point through the day.  
Tools such as Zoom, Skype for Business and Dropbox are fantastic options for communication and collaboration. However, we found that the best solution is Office 365. Including multiple applications that work together, the Microsoft Office 365 suite offers the best solution, in and out of the office.
Microsoft Teams allows you to instant message, voice call and video call other team members. It also has the functionality to host group meetings and webinar events.
Microsoft OneDrive and Microsoft SharePoint allow employees to access, store and share their files in the cloud. This streamlines collaboration and allows for the entire team to give input seamlessly.
The great thing about the Office 365 suite is that the applications still allow you to work with people who aren't using the same platform. You can invite clients and other people to Teams meetings and send documents to people who don't have Word or Excel.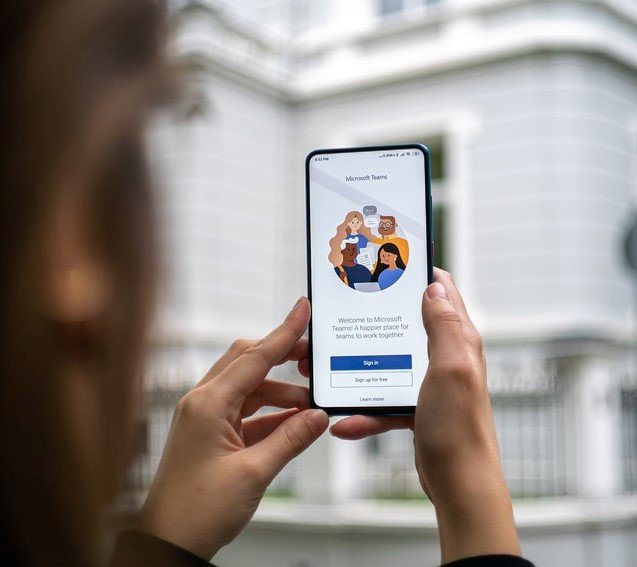 Project management tools
Project management tools can be especially useful for teams that operate out of an office but for remote working, they're basically essential. These programs allow teams to distribute tasks and meet goals. They allow managers to manage workloads and business activities as well as monitor progression.  
Again, Office 365 suite offers a software solution for teams operating in an office, remotely or a mix of both. Integrating with the other Microsoft applications, Microsoft Planner, Microsoft Project and Microsoft To Do help to manage projects and teams.
Microsoft Planner is an effective tool for managers and teams as it allows you to set up and assign tasks to team members as well as provide a due date and details. Tasks can be viewed by what project they belong to or by who the tasks have been assigned to. A manager can easily see team members workloads as well as the progress they have made.
Microsoft Project is a useful application for project managers as it can be used to detail a project, track progress, manage budgets, assign resources and analyse workloads.
On an individual level, Microsoft To Do connects with Planner and Outlook and provides a worker their list of tasks with the ability to add more reminders, set due dates and add tasks to 'My Day'. This application allows individuals to manage their own time and workload.  
Cybersecurity
There are a multitude of risks to security for remote workers; people overlooking screens, downloading malware on personal devices, and lost or stolen equipment. It's important to set up policies around connecting to public Wi-Fi on work devices as well as identifying malicious emails and reporting these. 
Other solutions for minimising cybersecurity risk are mobile device management (MDM) and end-point security. MDM allows for a business to control device software, secure sensitive data and track device location. This means the business is in control and if a device is lost or stolen, data can be removed before it's compromised.  
With employees using their own devices or work devices out of the office, they are more likely to download content that could be malicious onto that device. End-point security protects individual devices, such as desktops, laptops and mobiles, from malware. It quickly detects, analyses and contains viruses on staff devices.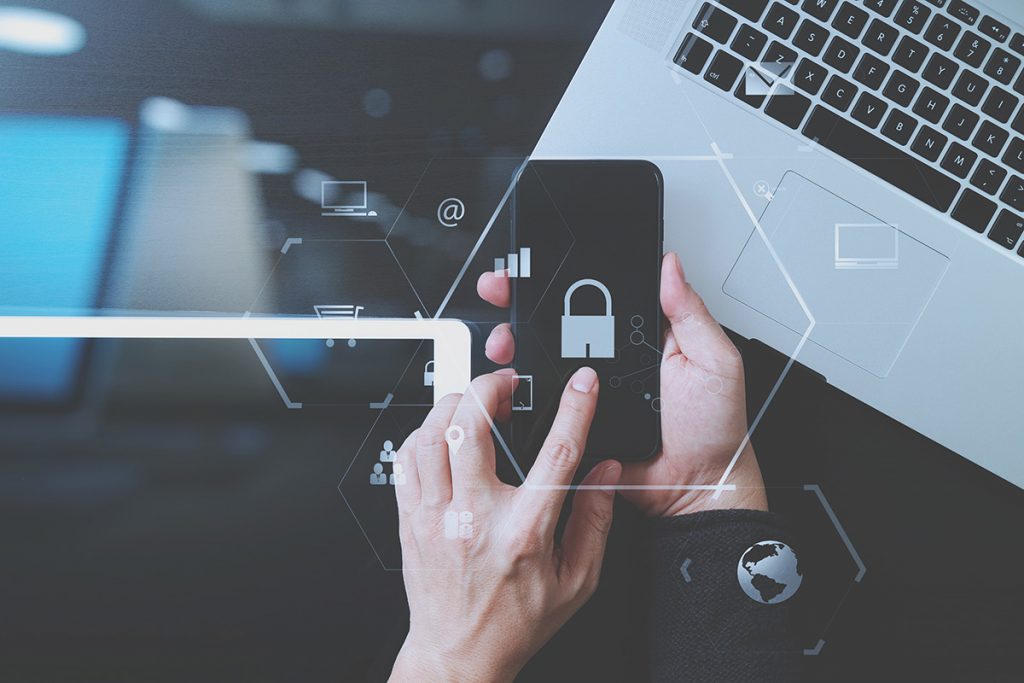 Although this does seem like a lot, these tools are useful for employees who are working in the office but could allow them to operate from home as well. With '80% of workers say they like agile work because it increases productivity, creativity and job satisfaction', allowing for remote working makes a workplace increase employee morale and seem more desirable for potential new employees.  
If you need assistance choosing the right hardware or software for your business, the Sydney ICT specialists will be able to advise you on the best option for your individual needs.