With staff working in multiple locations across the country, The SIL Company knew that they were facing challenges for managing their remote devices as well as provisioning new devices. On top of this, they were at risk of their company and client data being wrongfully accessed if a device was lost or stolen. 

"With a mobile device management solution from Sydney ICT, we now have the ability to communicate effectively and immediately with our external team members."  
-Tameka Stewart, Human Resources Manager 
The SIL Company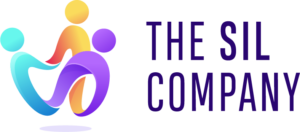 The SIL Company is an all-inclusive NDIS registered care provider for people who are living with a disability or complex needs. As well as providing care in Supported Independent Living homes, The SIL Company also provide assistance with self-care activities, domestic activities and group activities. 
The Problem 
With staff working in remote locations, The SIL Company wanted a way that they could manage these devices without their staff having to travel back to headquarters. This included being able to provision new apps to all their devices and update the configuration of each device. Without the right equipment communications and operations took too long. 

"We had limited communications with our external team members and our paper-based systems created too much work for both internal and external teams." 
-Tameka Stewart, Human Resources Manager 
Additionally, The SIL Company wanted a way to protect their client data with the ability to lock down a device in the event of something happening to it.  
The Solution
Having heard the issues that The SIL Company were facing, the Sydney ICT team new instantly that mobile device management (MDM) was going to be the right solution. However, due to the nature of The SIL Company's operations and their device type, our team created a tailored MDM solution.  
By connecting Microsoft Endpoint Manager (Intune), our team have been able to streamline the provisioning of new devices for staff, as well as bolster the control of existing devices. Through this solution we are still able to set up new devices at headquarters and, additionally, The SIL Company's staff members can also self-enroll their devices into the MDM network. 
The Results
With MDM, The SIL Company have been able to streamline their onboarding processes, as well as ensure their staff have access to the right software and information on their devices, no matter where they are. 
And, with this solution, changes to devices can be made quickly and The SIL Company save time and travel for setting up new devices.  
As more staff are required to work on site or prefer to work from home, we've seen a significant increase in the use of phones, tablets and laptops for business purposes. While they offer flexibility in where and how you work, they do come with some challenges.  
If your business is looking for a way to keep your remote devices secure and be able to manage them remotely, get in touch and let's discuss an MDM solution for you.   

"We'd recommend Sydney ICT as they're a friendly team that can help with every question. They offer reassurance and support even for the questions that 'feel dumb'." 
-Tameka Stewart, Human Resources Manager