Dark fibre is the privately operated and managed use of unused fibre optic cable. This fibre optic cable exists as often network operators have laid out more cabling than required in order to future-proof themselves. Luckily, this means there is a surplus of cable that can be privately managed without bandwidth limits.
With dark fibre, you can choose how your bandwidth is distributed and as the cable is for your private use, your data is highly secure. If more speed, performance and control is what you're looking for in your network, dark fibre could be the solution for you.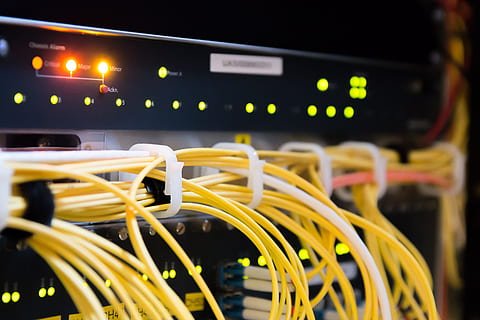 Dark Fibre
Benefits of
Dark Fibre


Enjoy unmatched levels of speed, performance and control?
Scale to meet your changing needs over time
Protect your data with a highly secure network
Use a reliable connection that is less prone to outages

TPG
TPG provide a diverse range of communication services to residential users, small and medium enterprises (SMEs), government, large corporate enterprises and wholesale customers. They're reliable, fast and cost effective.

Have some questions? We have answers!
Let us help you with your technology and business requirements, right from the very beginning!
Not sure if this is the right solution?
Here are some other solutions that we can provide:
Mobile Device Management (MDM)
Office 365
Dark Fibre
Gigabit Internet
End-point Security
Specialist Training
Deployment + Rollout
Integration + Development